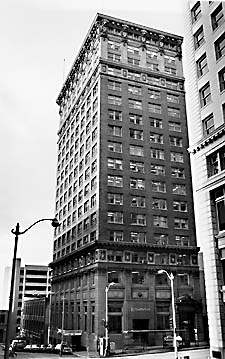 I didn't get in the courthouse yesterday and I threw a fit. I'm not particularly proud of it, and if my 10th great grand-mother did that I can see why they drowned her.
I think it was the attitude of the sheriffs that set me off more than anything else. But they told me I couldn't take my bag into the court-room and I didn't want to leave it.
I got madder and madder as I thought about things, and after calling the court clerk, decided I needed to sit down and smoke a bowl. And found myself surrounded by, eventually 6 (at least) police. We had a chat, well, most of it's here and I really don't feel like rehashing it.
This morning, after I had stopped in Bad Ass for coffee and to use the internet I realized it was Wednesday and Robert would be having his meeting. Tim came in just after I sat down, said he wouldn't be there, he had a couple of servers he had to install over the hill.
I needed to go over to the court-house anyway, to see what I could do to repair the damage. After talking to Robert a bit (he bought me coffee), rather than call I went to the clerk's window. They didn't find me guilty, rescheduled for April 4th in Department 1, and added however much they had to add (for Failure to Appear) that each charge is now $275. So they basically doubled the fine.
It was a relief to know they hadn't issued bench warrants. Only one of the other two tickets I've received has hit their system yet. After Robert's meeting (Valerie showed up later), I went by Greenway for a compassion bag, and thought about getting my mail, but I didn't have time. So I went back to town and, after smoking a bowl, went to the library.
I decided to go through Who Was Who and cite all the Hoge's. Turned out two that I could not find in my data I was able to connect. These two are fourth cousins and major industrialists. One of them owned the Seattle Post-Intelligencer for several years and owned and was president of The First National Bank of Seattle, among other banks, and ventures.
I was exclaiming out loud as I read the bio.
I only made it through one volume of Who Was Who. Something like 4 volumes left to cite all the Hoges. And so far there is only one I haven't been able to connect to my family, and I'm sure they're a relative, it's just a matter of finding the connection and documenting it.
---
Facebook Comments